There are more than 2000 IPTV applications that give you access to run IPTV streaming channels on different devices. Some of these apps are paid. You need first to pay before use, while some are available for free,but are only
limited to specifics platform which makes some difficult for people to use IPTV across different devices.
However, when you are looking for perfect IPTV player on a bunch of different Smart TV platforms will be glad to know that Smart IPTV, also this is one of the oldest running IPTV player apps available on different platforms.
Smart IPTV known as SIPTV, is the best IPTV player with EPG(Electronic Program Guide) That offer to you easy access
To the IPTV channels that you want. You can see their official website. Smart IPTV does not contain any channels, for that you need to add your own via IPTV
Packages subscriptions. or get one for free by this link
To install on Smart Tv LG, Samsung
After Finishing install run Smart IPTV app
Here is a example to the menu when we click into setting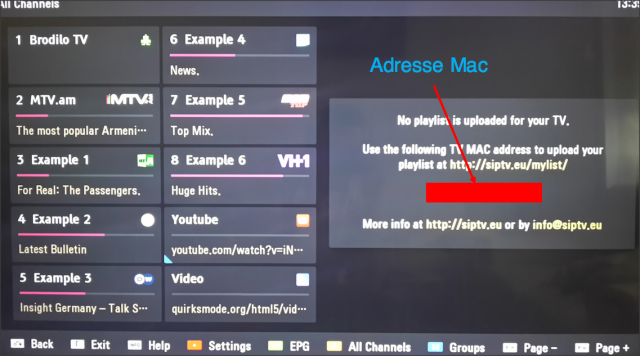 Notice : This app need to be activated after 7day trial . is just for 5.49 euro
Now to run playlist into Smart IPTV app all you need is just to copy your mac address and send M3U URL playlist into it
Also You can upload your playlist via M3U file
Remember : Request you FreeTrialNow
Supported Device for SIPTV :
SIPTV is not only an Android app, but it's also available on a bunch of different Smart TV platforms as well. On some platforms, however, you may not be able to find it on the official app stores so you will have to download it through their official website.
Smart IPTV, IPTV, Free trial, Samsung TV, LG TV, android, install iptv
......